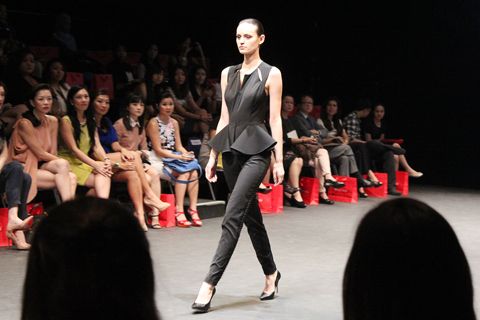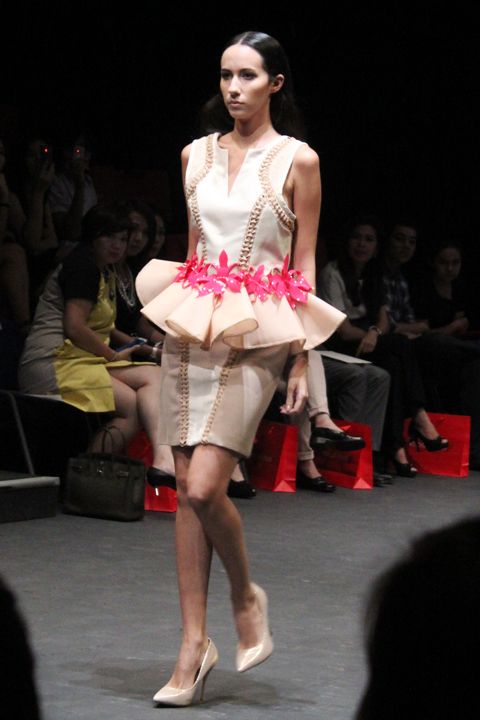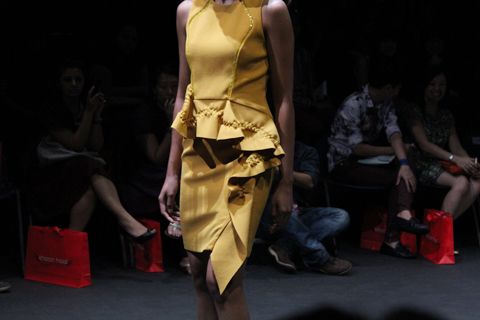 I know, I feel the appropriate amount of guilt for posting these way over a month late.

Life has been hectic so I didn't have anytime to sit down editing and posting all the photos. Anyway, t

he Khoon Hooi show was sooooo beautiful... I of course loved the dresses with draped pleating at the skirt and also stunning detailing, thick black panelling tops, and the pairing of neon and nude, yes. The freshest take on our local runway, I think we can all agree on this.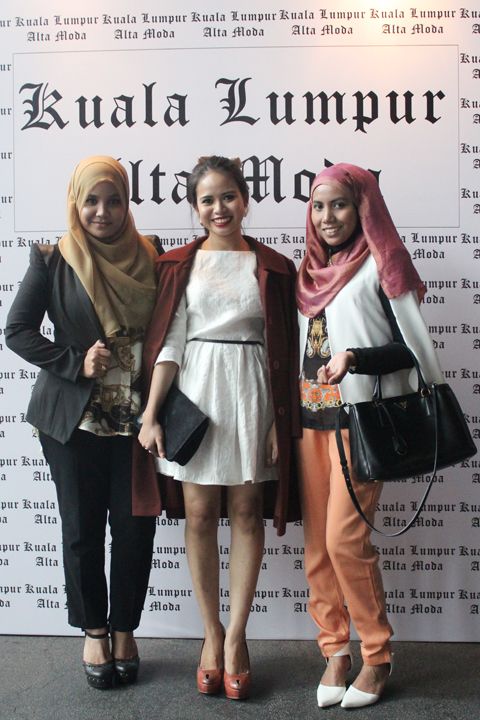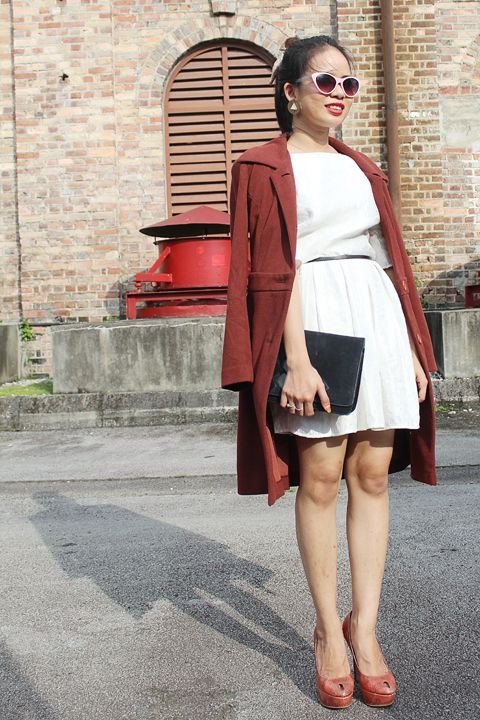 I'm wearing Topshop dress, earrings, hair clip and sunglasses, vintage trench coat and clutch, Charles & Keith heels.