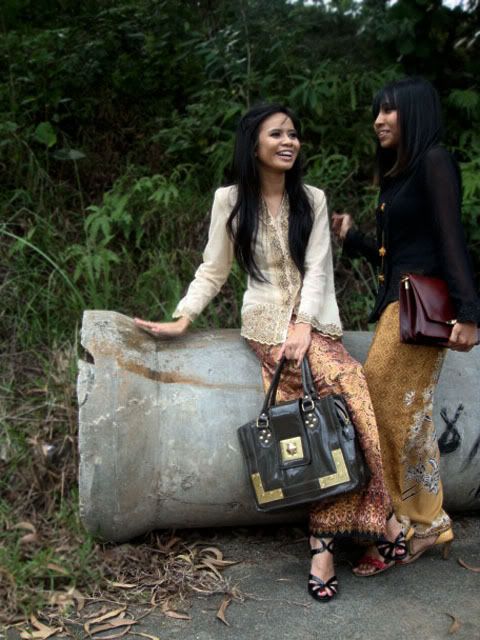 Thought I'd took these photos before I head out to my friend's wedding and with my friend, Amy, during our way to go back.
Wearing a beautifully embroidered Nyonya Kebaya. Also, so excited about this very gorgeous 'sarong' which was a souvenir from my ultra-precious boyfriend after he came back from Langkawi Island.

Yes I felt overdressed, but quite frankly I didn't really care.