We had a great weekend, though a tiring one, but all in a good way.
Well after a fairly hectic weeks so far, Urbanscape on last Saturday, The Vintage Market this coming Saturday 23rd, and Dress Shop Love at Stellar on 30th. No pop-up shop after that since Ramadhan fasting begin by early August.
So here, outfit photos...
Heading to +Wondermilk Cupcakes Show last week, wearing Topman t-shirt and denim shirt, Zara skirt, Arared Purple Studded Star necklace, heels a gift from Benson Chen.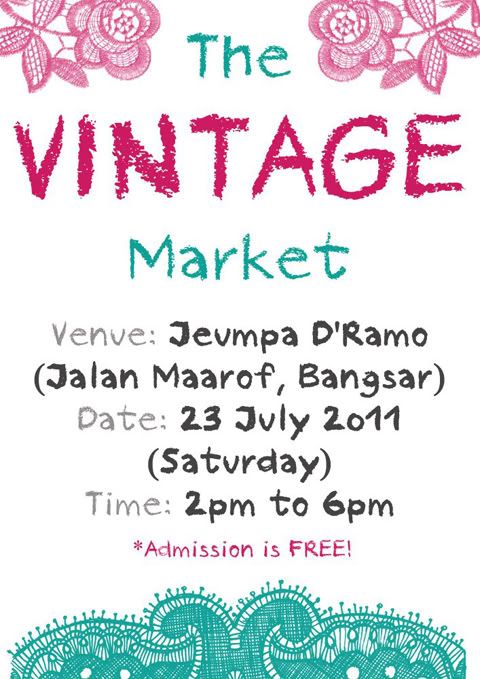 Find us at Jeumpa D'Ramo, Jalan Maarof Bangsar, Saturday 23rd July, 2 pm - 6 pm.